You have to give up your cat.
What is the best way to ensure that it finds a new home quickly and goes into good hands?
There can be many different reasons why cats are relinquished. Sometimes the living situation has changed drastically, so that there is no more room for a cat; or it can no longer be cared for properly because you are no longer able to do so yourself. Giving up a beloved animal is very difficult. You are attached to your cat, especially if a close relationship has developed over many years, and of course you want it to go into good hands.
But where can you give up a cat and how do you find a future owner for the kitty?
Cat to give away – but where?
Unfortunately, everything in life is unpredictable, sometimes something just happens that you didn't expect. So you have to give the cat away, but where? Maybe you have a spare cat in case of an emergency or if you need a holiday replacement was necessary, asked friends, relatives or neighbours to take over the cat-sitting? Maybe one of the cat sitters is interested in taking over your cat completely? It would be perfect if your cat is looked after by someone he already knows and likes to be around. That makes it easier!
Drop off cat at animal shelter
Drop off a cat at the shelter. Sure! For many owners, this is the first port of call. The crux: animal shelters are usually already overcrowded, especially with cats. Many animals wait a very long time for placement, especially if they are already a bit older. For cats, the situation in the shelter is very stressful: with many other cats in a large group and new ones constantly arriving, this is often very stressful for velvet paws. Some withdraw more and more and even refuse food and contact. Before you go to a shelter to surrender your cat, you should find out beforehand whether it is possible to surrender your cat and what costs (surrender fee) you might have to pay.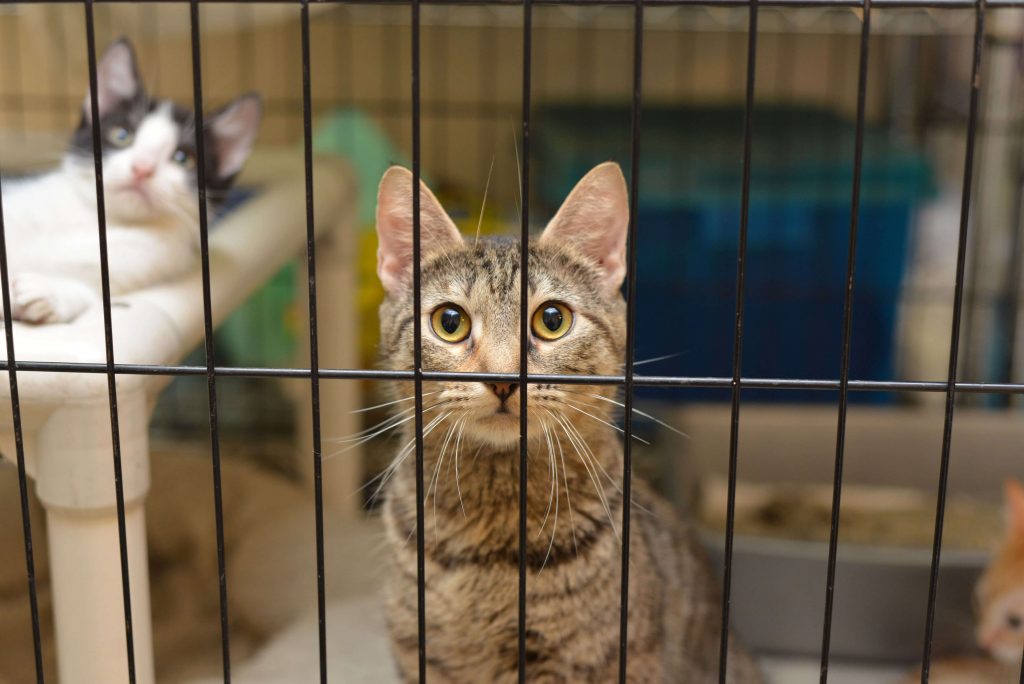 TIP: Don't just hand your cat in at the shelter, find out beforehand if there is a place available!
Drop off cat at the farm
Drop the cat off at the farm? Sounds like boundless freedom, doesn't it? There are indeed mercy farms that take in homeless animals, but they are not always delighted: too many candidates are waiting to be placed. And cats on farms are usually kept primarily to keep barns and warehouses "mouse-free"; their keeping is purpose-bound. A cuddly tiger that has never seen anything else but its own four walls never seen anything else, is quickly stressed, overtaxed and then escapes.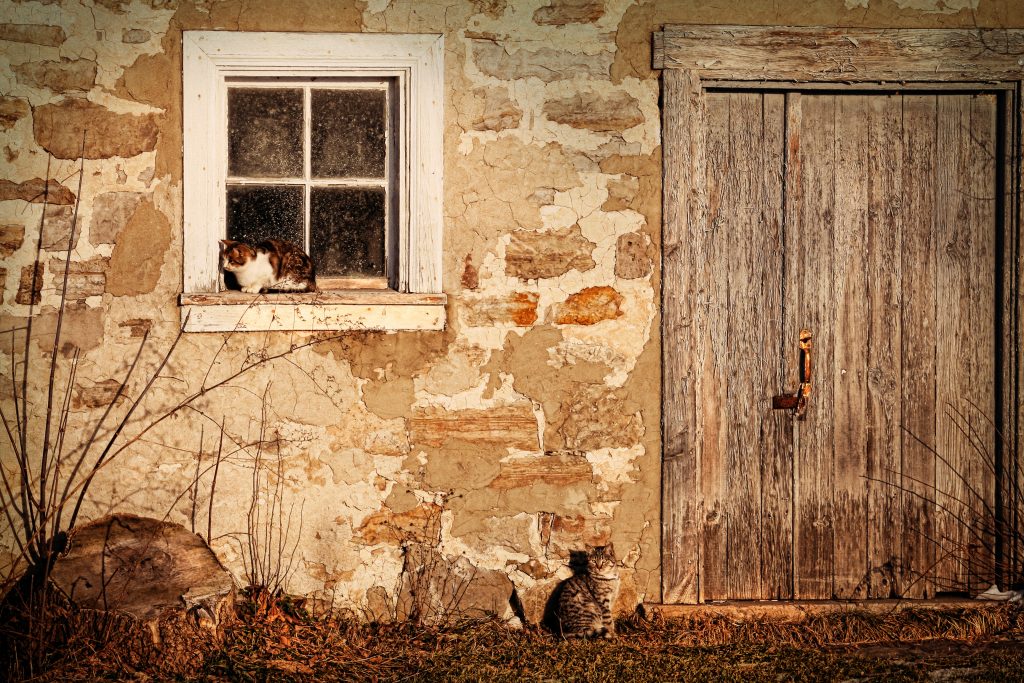 Give cat away privately
But maybe you know someone in your immediate environment who likes cats? Giving the cat away privately is usually the better solution – for you and the cat! In the best case you know the person well and your cat has already been in contact with the new owner? The distances are usually relatively short. This also saves your cat the stress of transport. An hour-long journey and a complicated handover procedure do not exactly make it easier for both of you to say goodbye; this can be done in a more relaxed way in the vicinity.
Give cat to acquaintance
Are there cat lovers in your circle of acquaintances? People who like and keep cats usually know other cat lovers. Ask your relatives, friends and colleagues if they know someone who would like a cat. Involve them in the matchmaking process: the more people who hear about it, the greater the chance that someone will be recommended to you who might be a good match. Maybe there is someone? Then you can give your cat to someone you know. The new cat owners are still unsure, don't have much experience with cats? Here is our cat blog with the most important information about cat keeping. In addition, the different cat breeds are presented in a portrait and other exciting topics are dealt with; via the comments you can also write to the Cat's Best experts here, who will be happy to help.
Place online ad
On the internet, you can make your cat known within a very short time via social networks or place an online ad. On Facebook, for example, you can post pictures of your velvet paw in certain groups and reach a lot of people at once who can share your message or forward it directly to other cat owners. Or you can start an enquiry via certain forums and contact points on the net for cat lovers.
Noticeboard at the vet
Many veterinarians have a noticeboard online or offline. Private ads from pet owners can be pinned here. A veterinary practice is frequented by many cat owners, sometimes cat owners unfortunately have to say goodbye to their velvet paws. Someone who has lost their cat may be open and grateful for a placement ad. Create a notice for the notice board and post it as visibly as possible: This way you have a good chance of giving your cat to a new owner.It is important to have recent photos showing what your cat looks like and a few basics: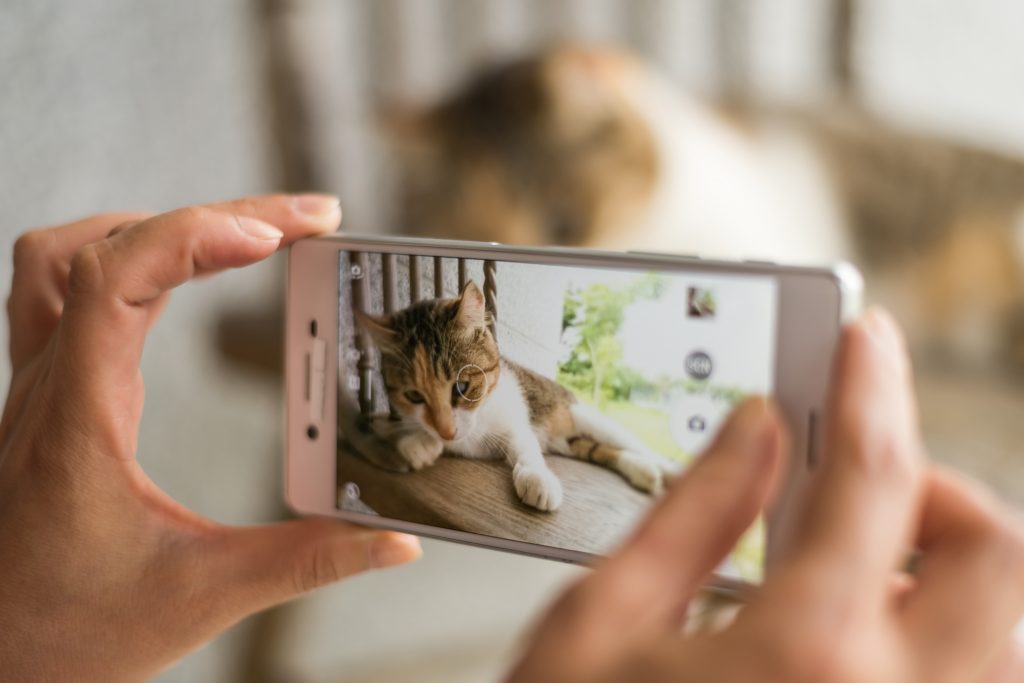 Age, sex, breed, origin of the cat.
Is it an outdoor cat or an indoor cat?
Does it get along with children, senior citizens, other pets and other cats?
Why are you giving it away? Be open and honest about the reason for relinquishing the cat.
Give your contact details (phone or mobile number, email address).
TIP: The more pet owners become aware of your ???? profile at the vet, the greater the chance that your cat can be successfully placed!
Abandoning the cat is not an option
An animal is not something you simply put down and leave to its own devices! A cat is a living being for which you have taken responsibility. Nevertheless, furry noses are simply abandoned somewhere and left to fend for themselves. But abandoning the cat is not an option! There is always another option. Many animal shelters have a kind of "cat flap" and if there isn't one, please hand it over "properly" and don't sneak away like a thief! The person who abandons a cat and thinks he has got rid of his obligation in this way is very much mistaken: he is committing a criminal offence!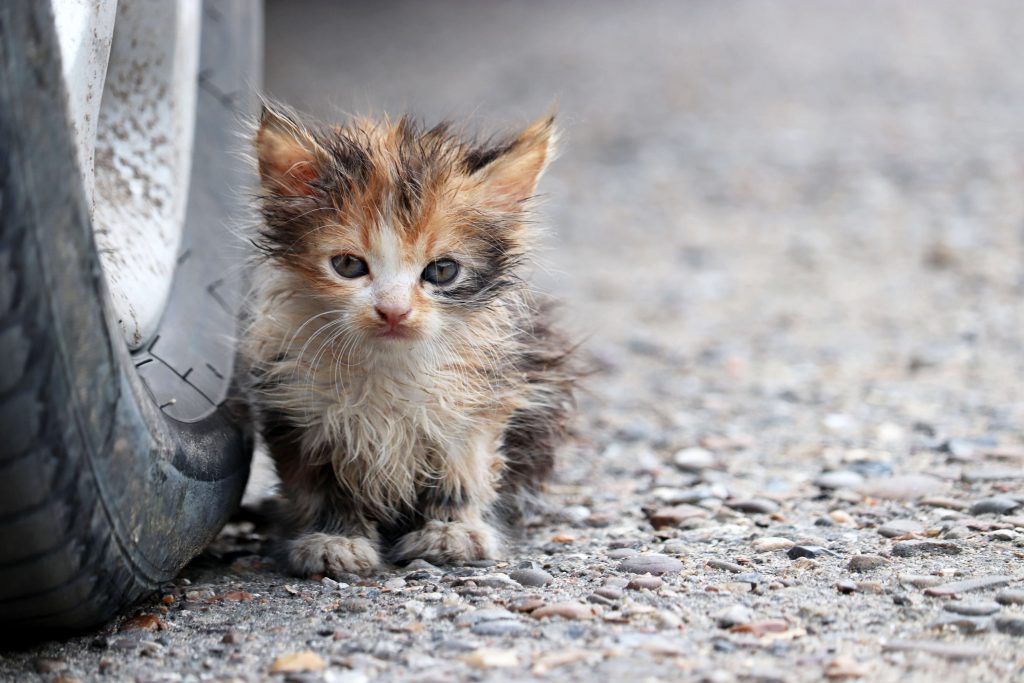 Give away baby cats
Cats that are not neutered are quite fertile! Suddenly there are six more hungry mouths at the door. That's too much, especially if it happens often. The surplus baby cats would like to be given away for lack of space. But who wants a baby cat? If there is no buyer for the baby cats, the only last resort is to hand them over to the animal shelter; especially during the "peak times" – spring and autumn – there is a veritable glut! Animal shelters often don't know what to do with all the little kittens…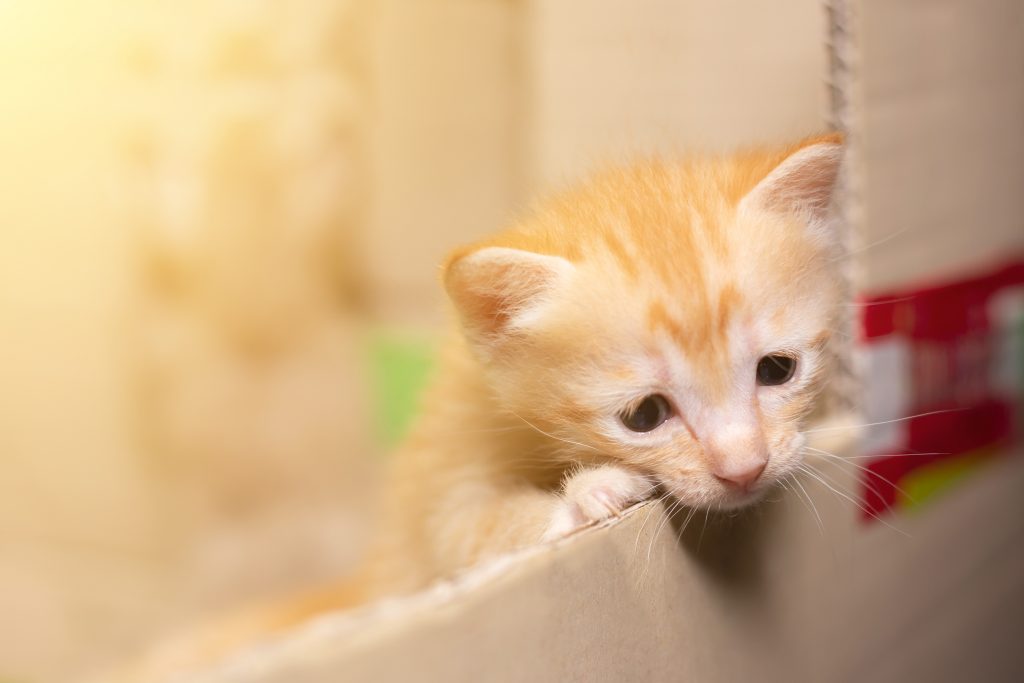 From when can kittens be surrendered?
But when can kittens be handed over, how old should they be at least? The buyer can certainly hardly wait to take the sweet little darling home! But it's better not to separate the kitten from its family too soon, but to leave it in the care of mum and siblings for as long as possible: Because the cat offspring needs its time to be physically fit and mentally balanced – so it's best not to plan the big step into human life until the 12th week.
Give away a baby cat? – this is the best way to go about it
In the digital age, it has become conceivably easy to give away a baby cat in a relatively uncomplicated, anonymous way, to the great indignation of animal lovers. It's not a thing, it's a living being with a soul, do you really want to give away your baby cat to dubious "cat friends" you don't even know? Better go the serious way! Cats can find a home with cat placement via animal welfare organisations or foundations. When placing a cat, a protection fee is charged to protect the cat, because the acquisition should be well considered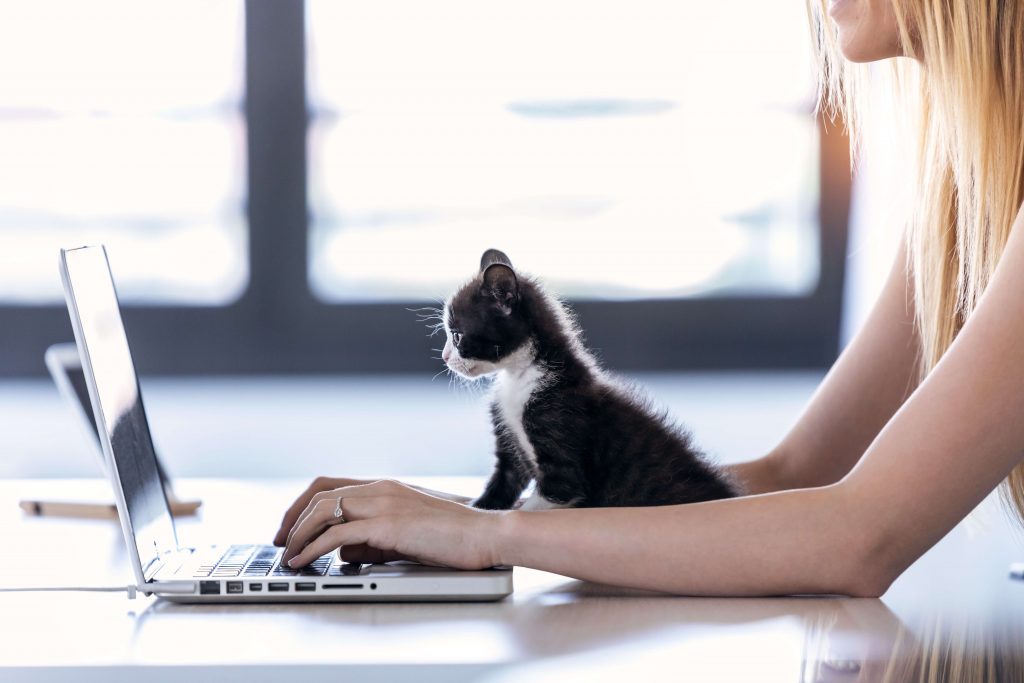 Cat gets new owner
(Almost) done – your cat gets a new owner! Maybe there are even several interested parties and you are spoilt for choice, now you have to choose the right owner for your kitty? Try to find out as much information as possible about the new owner: Does he have cat experience? What is his environment like? What does he do for a living? What is his schedule like? Does he have enough space and possibilities to offer your cat a species-appropriate life? Ask and visit him: then you can judge whether he is suitable for your cat.
Choose the new owner
Get a clear picture of the person you want to give your cat to. Before you choose the new owner, you should be sure that he or she meets the requirements for adopting a cat. This is not an interrogation, but neither you nor the cat will be helped if the new owner brings the cat back to your home after a few days. Therefore, you should clarify a few basic things before you give the cat away:

Can he financially support a cat (food, vet, etc.)?

Are all members of his family willing to take in a cat?

Who will take care of the animal if he has no time or is ill?

Is there a reliable holiday replacement for him?

Does he have any health problems, e.g. allergies?

Is he allowed to keep an animal if he is a tenant (landlord's consent)?
Accustoming a cat to a new owner
As a rule, a cat is not a fan of change. Everything is still strange to her with the new owner and she feels uncomfortable. So that your cat can get used to its new owner and soon feel well taken care of, he should create separate places for it to rest. These can be raised places or caves where she feels safe – even if she is not yet completely comfortable "out there"; only when she realises that she is not in danger will she trust and allow the new owner to be close to her.
We wish the kitten many overwhelming moments in an exciting tiger life!